Well the Hastings River Valley Photography club's jaunt to Ranney Falls inspired a second trip to Ferris Park. This time the focus of attention was the many park trails, meadows and pathways. A couple of friends were up for the Thanksgiving weekend and after some tennis the trails in the park called.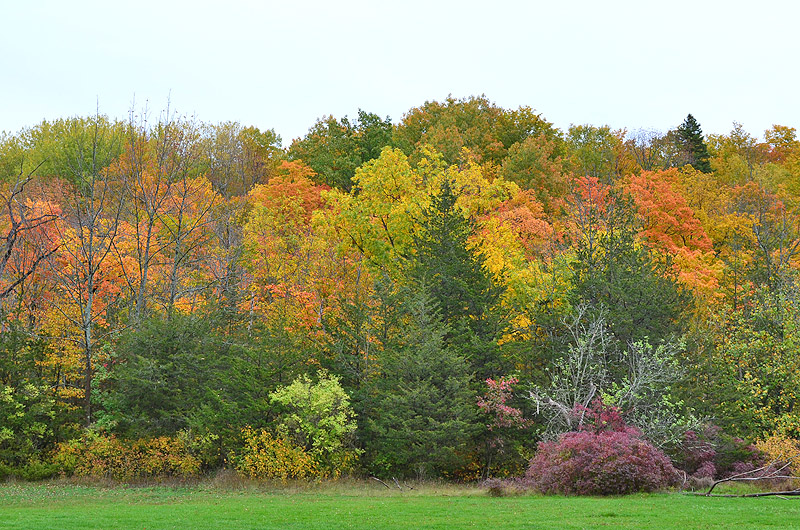 The park had managed to preserve its color palette largely intact for the past week. In fact walking along the trails there were many dusk picture opportunities:
[wowslider id="9″]
The falling sun at dusk provided an number of silhoutte shots as the sun lit up the tops of trees in bold almost burning colors. Again, it was a most indulgent walk in the park.