The Warkworth Canada Day celebrations had a wonderful set of games for the amusement of the many kids  that came to the Day's  festivities. They were  simple hoop and ring games: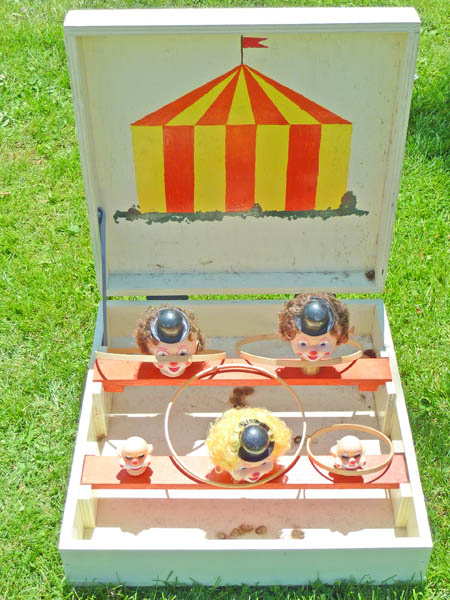 They are actually fun to play and kids join in, especially when adults try their skills at the same time.
But what caught yeEditors eye was the sheer fun and craft associated with the games. Kids of all ages found them challenging and quickly adapted to getting the rings and hoops lassoed over the clowns or Miss Piggies  as the case may be.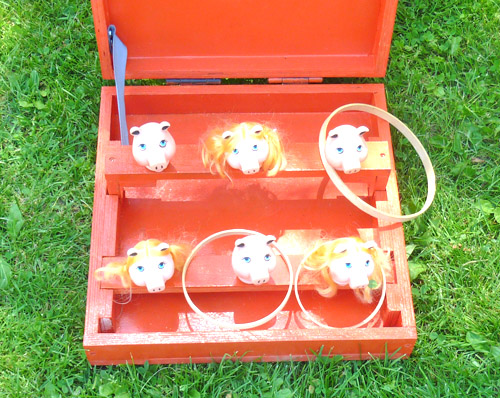 The simple design of the games allows them to be closed and boxed away in a moment. This makes for great graphic design opportunities which the craft people behind Larry Hennessey's games indulged in.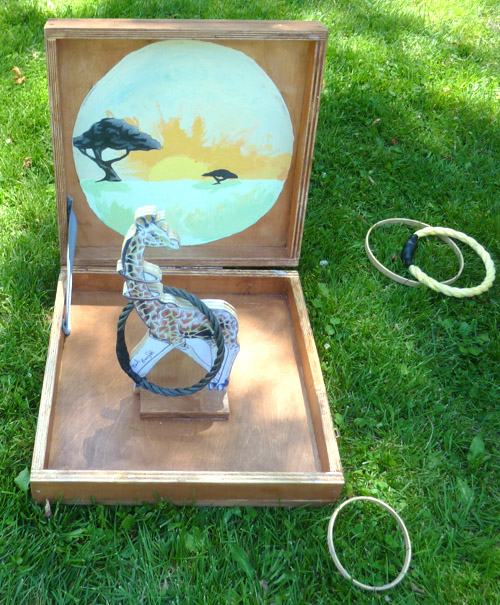 What made the games special are their novel graphis layouts suggesting nostalgia of the past. They are certainly reminders of fun from genrations ago. So if you are in need of kids games from air castles to throw-targets to games in a box for a party or festivity, let Larry know. He can even produce a game of your own  design for a fee.