Walking the streets of Downtown Toronto can sometimes feel like competing in the high hurdles – so many people to dodge, so many vehicles to avoid. So it is not a complete surprise to miss some of the outstanding structures, sights and sculptures to be found right in the heart of the city.
Now, thanks to Scarborough artist Janet Treble this photographer has been taken on a walking tour of Downtown that features the following elements:
Structures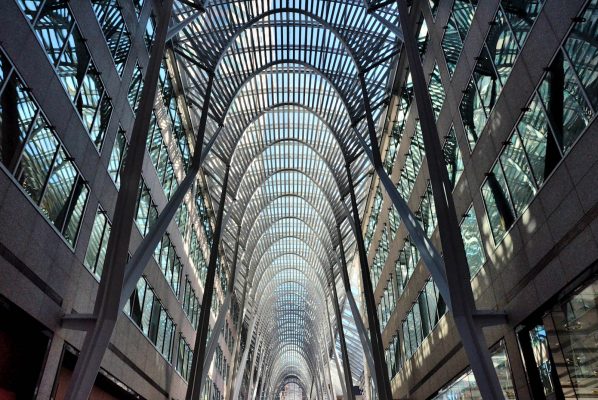 Toronto has a Business corridor that matches the majesty of a cathedral with a long nave leading of course to the Hockey Hall of Fame.
Sights To Be Seen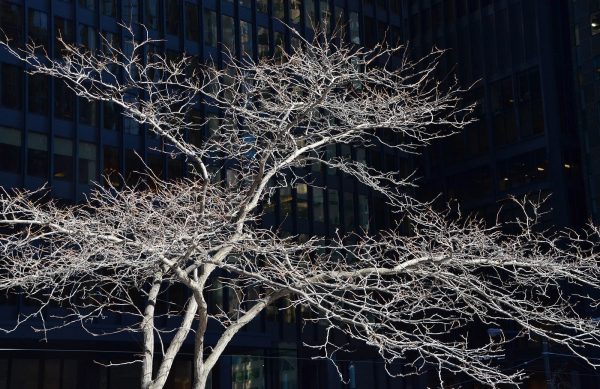 The Toronto Dominion Centre's quiet beauties  almost makes up for the demolition of the Dominion Bank Building at the corner King & Bay. There are quiet breathtaking natural scenes to be found in the ample spaces between the towers.
Sculptures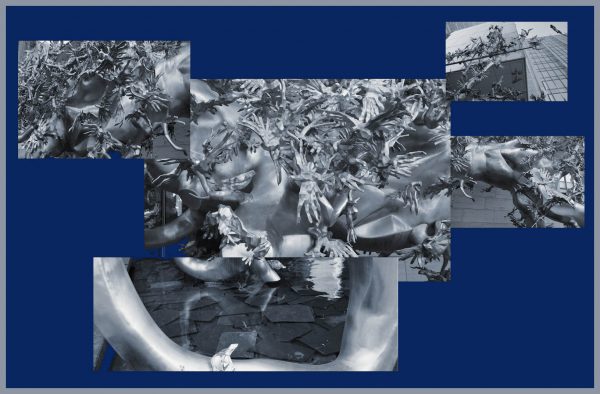 Some of Toronto's sculptures stand silent, a bit off-the way, almost hidden. Others like Rising by Zhang Huan on University south of Queen Street explodes onto the building  and almost onto the avenue – it certainly catches your attention.
As promised this post features the Sculptures to be found throughout Downtown Toronto. 
Lets start with the fun that is to be found in the banking core. There are many sculptural surprises to be uncovered   here and about:

From elephants in the CIBC courtyard to cattle in the Toronto Dominion Centre's open space the business district has some frisky sculptures to which we have added some novel paintings and designs.
The next part of the sculpture tour took us to Toronto City Hall and the nearby Courtyard corridor. As you might expect  many of the works are historical and philosophical. But what was most welcome was a sunny day to show off the the sculptures in  best light.

From here we moved down University Avenue which has some old and new sculptural delights.

By the way, I was trying to explain to Glen Gould that a  very good time was had by all on this tour of Downtown TO sculptures.