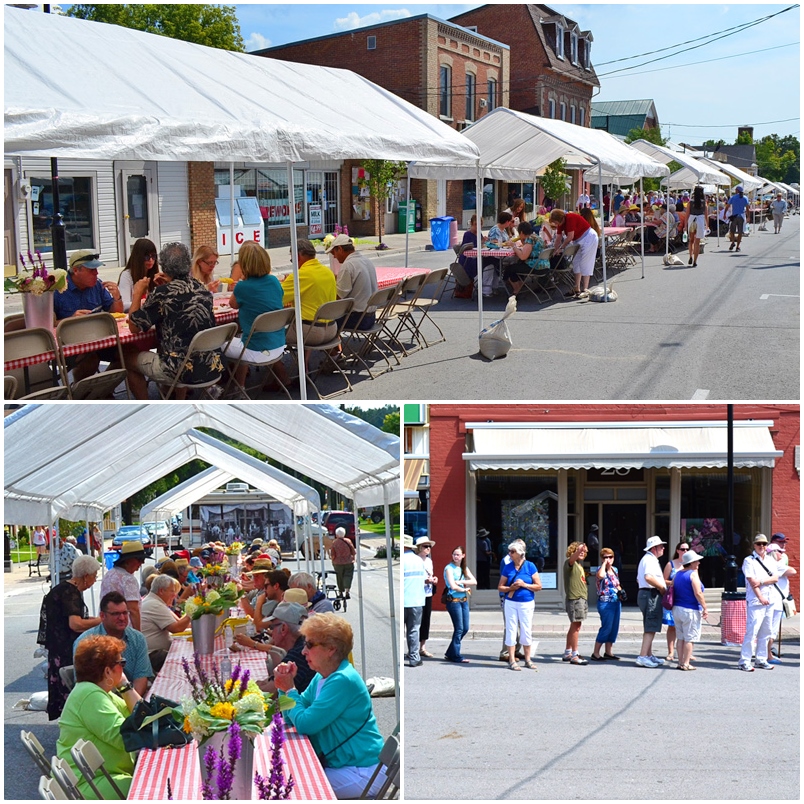 Warkworth's LongLunch has, like most Ontario Festivals this year, had to play dodge ball with the weather. Fortunately, the Feast on Main Street got the sunny, not too humid, and a little bit on the glowing side weather. Not to complain as the hundreds of Long Lunch diners had  corn-on-the cob, beef and pork with great cole slaw to sink their teeth into.
Of keen interest to this Long Lunch observer is the table's floral arrangement used each year. Quite dramatic florals two years ago and full of natural fruits and blooms previous to that. So this year the use of Natures local bounty was not a surprise: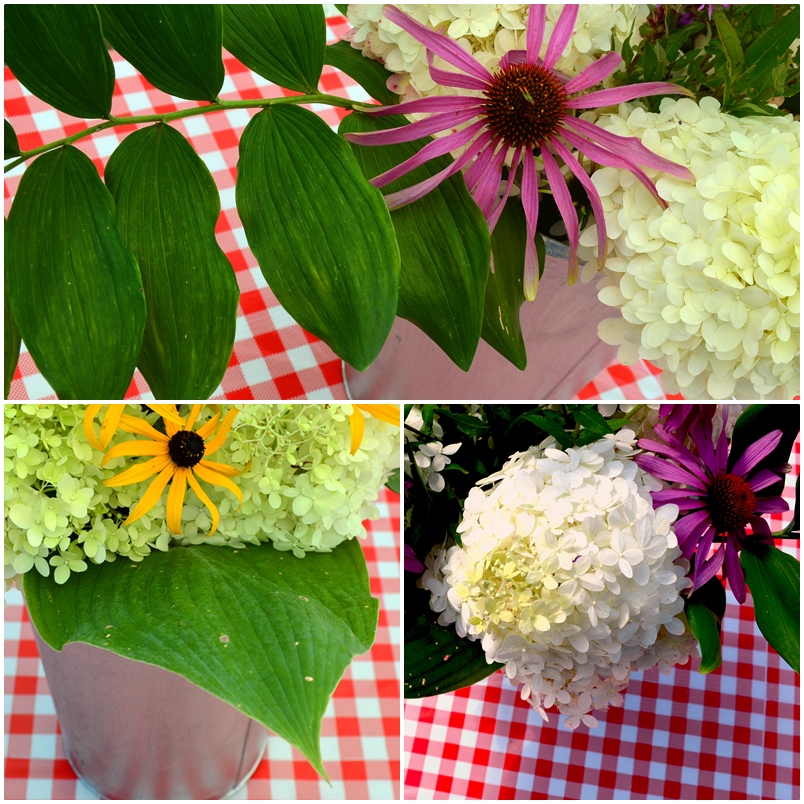 And for a topper, the  dessert featured a  Warkworth specialty, freshly baked pies of the cherry, apple, raspberry, strawberry+rhubarb, raisin, and maple walnut varieties. Come November and there will be the Warkworth Perfect Pie Competition to settle who has mastered pie baking  in the Trent Hills area for 2013. As you can tell, this party is a pie and confection gnasher of no small appetite.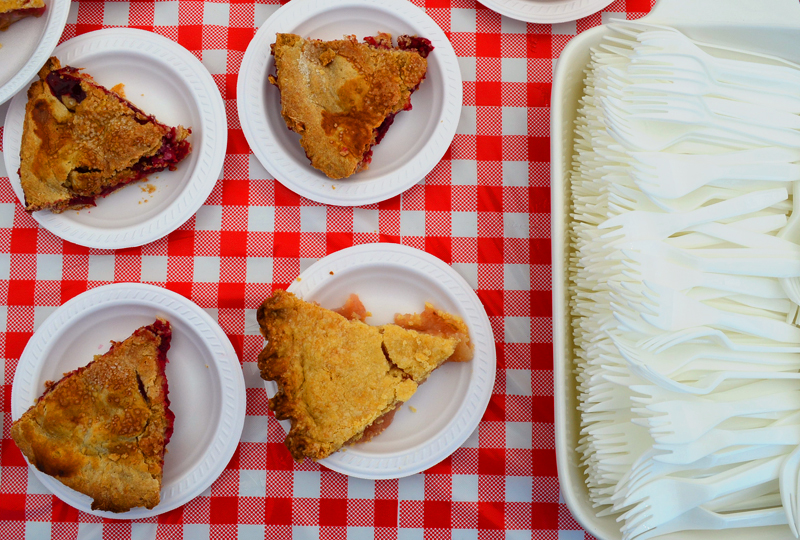 And here are some of  mouthwatering pies of 2013 – may I recommend the cherry-saskatoon berry pie.
Check out the Art and Sales
My niece, who is an artist, likes to check out what art is  on exhibit in the Warkworth shops.  This year there were some favorites.



Lena Workman had two paintings on exhibit  that captured the eyes. And Ron Windebanks outdoor art has its rough hewn, but deftly colorful touch on show – very fine. And there were sales and goodies to be found in the shops up and down the street.



Candles, pottery dishes, paintings, flowers, rings  and things could be found along Main. And as a bonus there was of course people watching aplenty. there was no shortage of greeting, conversations, and of course a big sit down meal to accommodate both. And to add to the milieu, the Fade Kings supplied some wailing Blues and Jazz melodies for all to enjoy.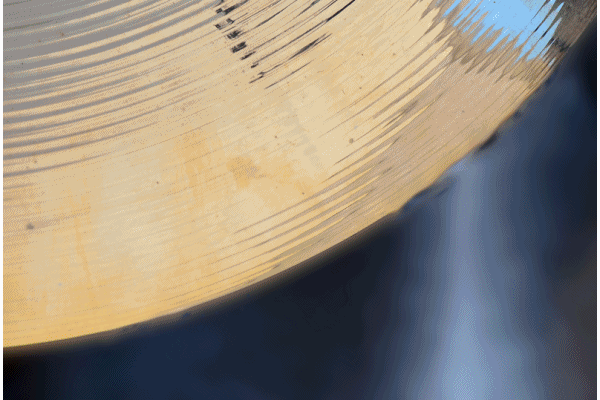 The animation of their instruments above catches a touch of the syncopation of the Fade Kings  up-tempo sound. See the real thing just below:
[iframe width="640″ height="480″ src="//www.youtube.com/embed/7FkTxNl_DDQ"]
In sum, the Warkworth Long Lunch provided a mid August Summer feast of good food and conversation, upbeat music, sales opportunities aplenty and the quirkiness of this town in the Trent Hills.