Lang Pioneer Village knows how to have fun around Halloween. Each year there is a Halloween Fest on the two weekends before  Halloween Day. The Village which prides itself on the authenticity of its buildings, equipment and even the attendants costumes, lets down its hair for Halloween. The result is a Kids Halloween night special with games, scary sights, fortune telling and all the Houses on Main Street decorated to the nines with spooky fare.
One discovers that things are slightly ajar at the Cheese Factory where flashing lights and cautionary tape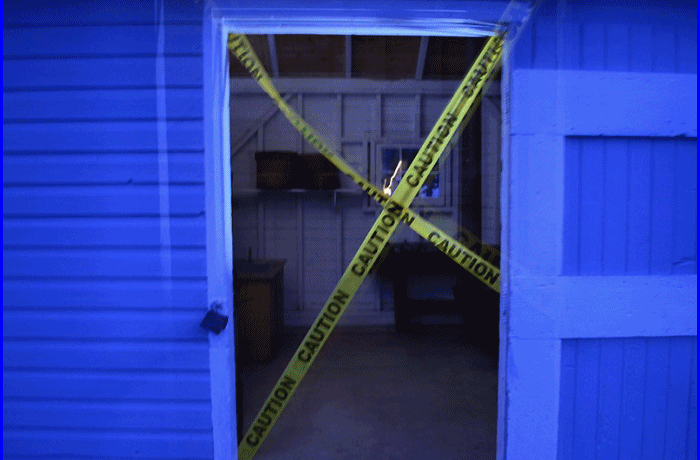 in effect say "Do Not Enter" in emphatic form. So kids and parents wandering on Lang's back lane have to make a choice. And that choice is not made easy by the frightful sounds emanating from the nearby Apple Cider Barn. My companion thanked the Heavens that she had chosen to walk around the back lane and not take the freely offered Ghost Ride around  Lang Pioneer Village.
At least if she wanted to – she could run away . And ghoulish roguery at the Apple Cider Barn where a foul and fiendish Gargoyle peered out over the Halloweeners who dared to pass on by: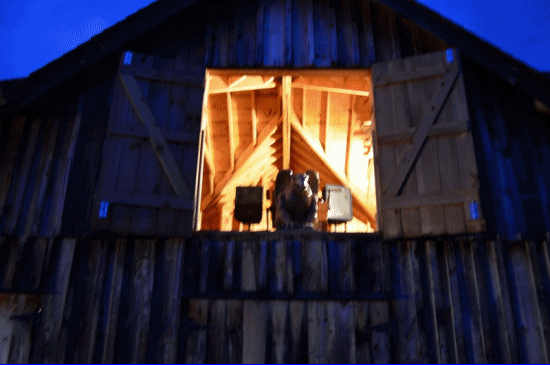 It was like running the gauntlet at Rattlesnake Rock in the Woods back home. Scary stuff indeed.
Part of the lore  of Halloween is all the fun of telling scare stories at the kitchen table  while divvying up all the candy-licious loot from the nights visits. My brother Mark had a vivid imagination which he indulged in describing the nights adventures. One certainly would have enough tall tales to tell from along the back lane at Lang Pioneer Village.
One thing that is constant at Lang is the demeanor and quality of the staff – top notch.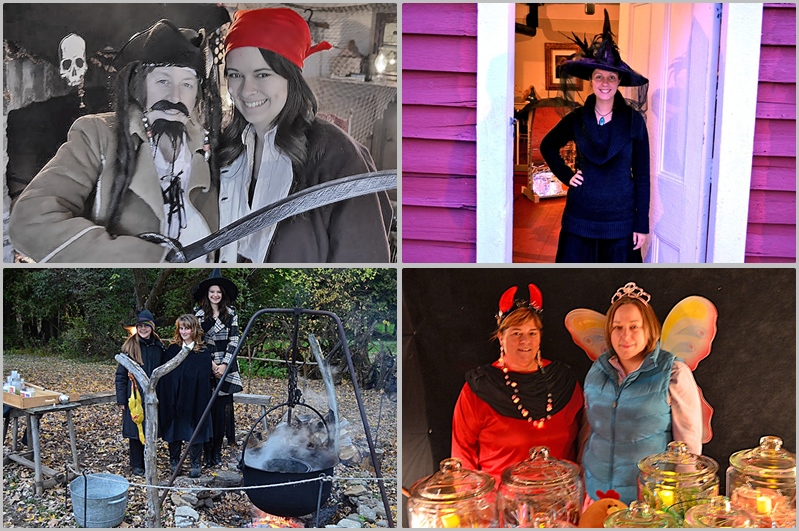 The Lang  staff add Halloween hijinks everywhere throughout the village. They also are involved in the design and creation of many of the Halloween events. See below for a sampler of what was to be found this Halloween:
[iframe src='http://pixofcanada.com/splash/langp.html' width='800′ height='540′] Note a sense of of  grim humor and Jacko-lantern jollies.