Halloween and costume creation are great fun and growing in popularity as adults recreate the excitement of a sugar rush from bygone years. However, another aspect of Halloween that is also growing in popularity is the creation of some nifty Jacko's or Pumpkin Jack-o-Lanterns. And one of the best places to see a creative collection of Jacko's is at the Halloween festivities at LangPioneer Village just outside Keene Ontario.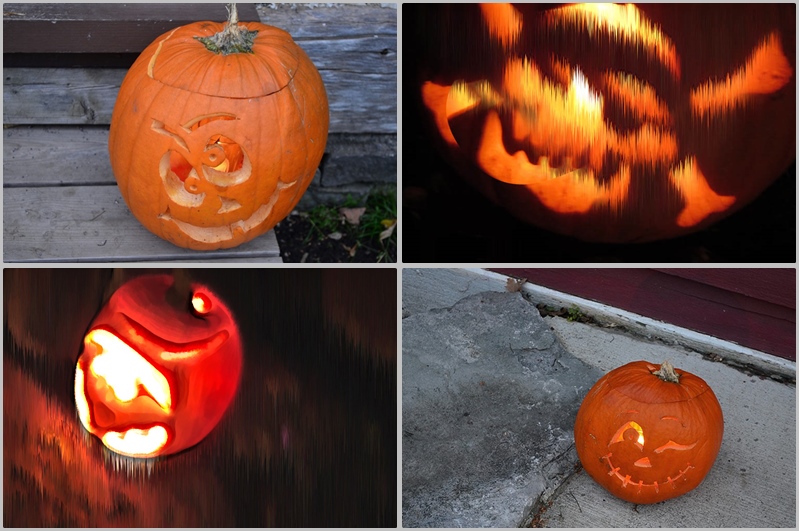 This year the Lang Pioneer Village  Jacko stylists, Janet & Harry van Dompseler, featured some fun  and humorous Jacko's which at night could shape shift into some rather scary forms as seen above. Of course with a little help from Photoshopsters scary was easily transformed into  some campy fun as well as  thrills & chills:
[iframe src="http://pixofcanada.com/splash/lpjackos.html" width='800′ height='545′] Oh such Halloweed fun!