One of the fascinating sensations on enter Cobourg's Spring lush Victoria Park was the music in the air. Pipes and drum rat-a-tats filled the field but there was no obvious source except for a lone piper. Bagpipes lilt permeated the park from over a dozen bands scattered throughout Victoria Park. Enough to make Groucho Marx twinge and all Scotsmen at heart smile.
It was as if the lone piper tuned the whole park for some magic moments.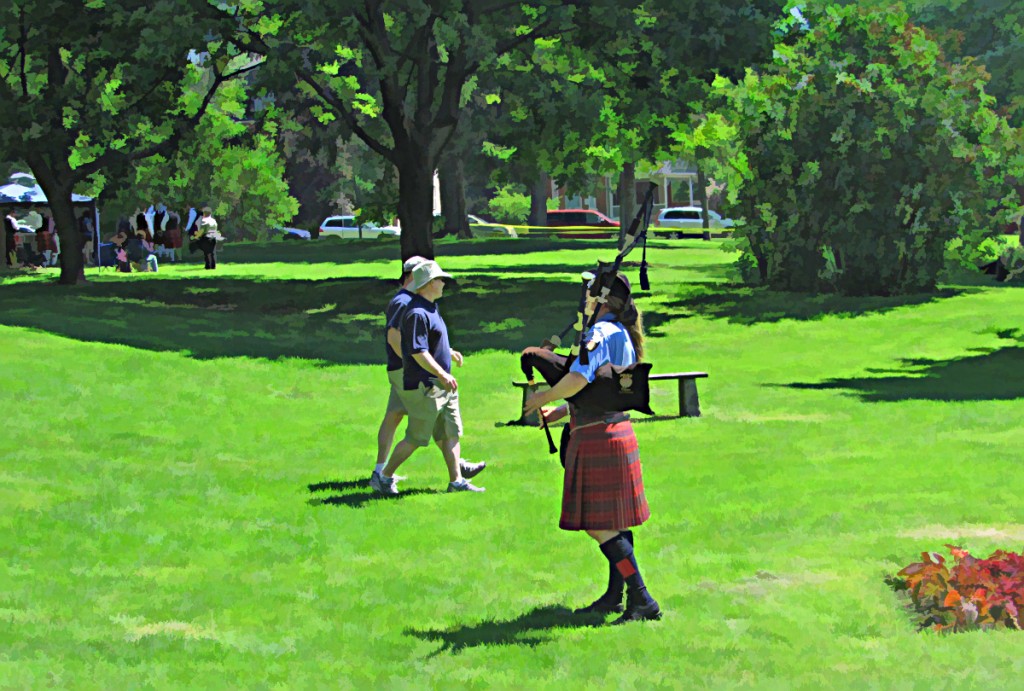 With the presence of the Bathgate and Boghall Pipe and Drum Corps from Scotland, European Champions, there was a little Scottish dander in the air as the band competitions would be very tight. So the entrance of the Massed Bands,  a highlight for the games,  provided a spectacle  for all:
[iframe width="640″ height="360″ src="//www.youtube.com/embed/eMF5FXPrP1M"]
Then for the remainder of the afternoon the grounds were throbbing with bagpipe and drums in every corner:
[iframe width="640″ height="360″ src="//www.youtube.com/embed/CQ3taJsdZ2c"] The bands were literally piping hot…with tune ups all over the park. Right next to the Lawn Bowling grounds the Ottawa Police Service Pipe band and the Peel Regional Service Band were tooting and tuning in a sequence that seemed to have a bit of "match that" in the pipe lilts.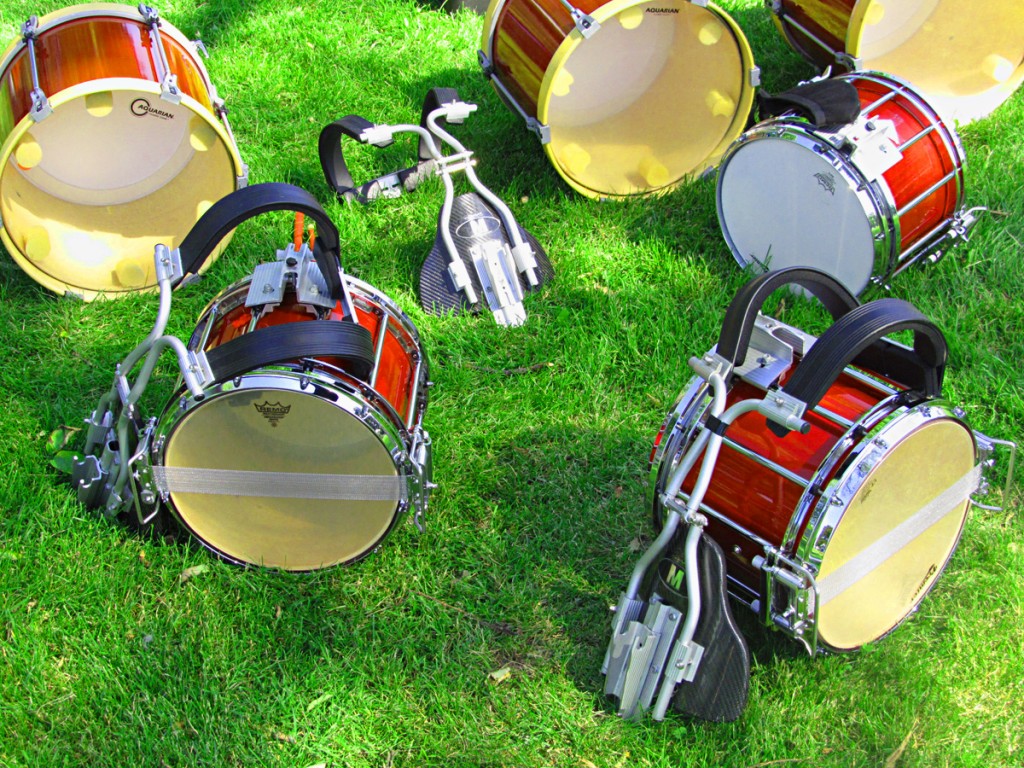 Even at the end of the day, the drums seemed ready to go as the piping rumble  played on throughout the park. Another outstanding aspect of the 50th Cobourg Highland Games.