Cold , windy and chilly on the first day, the Spring flood of  warm weather on Sunday  certainly brought out the photo takers for the Warkworth Maple Syrup Festival Photo Contest sponsored by the Library. There were over 200 photos submitted among 14 photographers. This number includes 2 of last year's top ten photographers, Ray Clark and Zen Chabursky who added to their luster this year again. There were a number of out oftown photographers including a contingent  from Cobourg High School students. And the number of Sugar Bush versus in town Warkworth photos was about even. However, despite our entreaties, the Antiques, Craft, Jewelry and Food fair shows had just a few entries. However,  a lot people took pictures around town including the kids park and creek side – a good sign for the upcoming Warkworth Lilac Festival on Victoria Day weekend.
Warkworth Perfect Pie  Contributions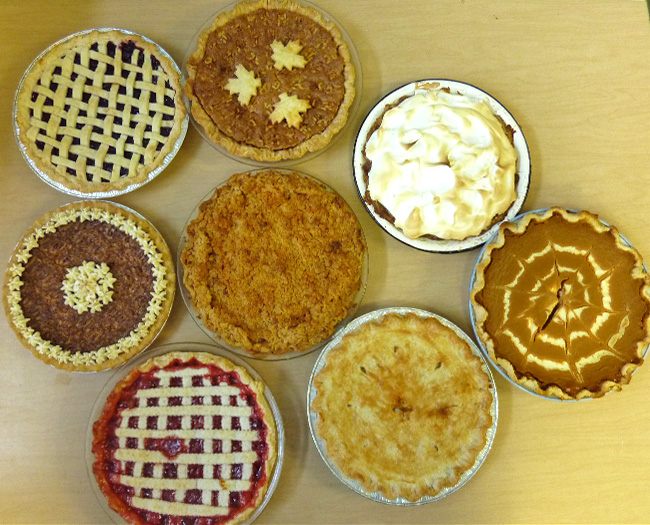 This year as an added inducement, the Library offered coffee and  a Piece of Warkworth Perfect Pie, to all people who contributed a picture at the Library.  We thank all the Piemakers for their luscious perfect piece prizes. Here are the perfect pies available for a photo:

If you are into Pie Tasting, do not miss the Warkworth Perfect Pie Competition in the Fall each year.
Spirit of the Hills Art Show and Contest
For the past few years the Spirit of the Hills has had an Art Show and Contest at the Maple Syrup Festival. This year's show attracted a number of photographers and for good reason – enjoy the art works on display: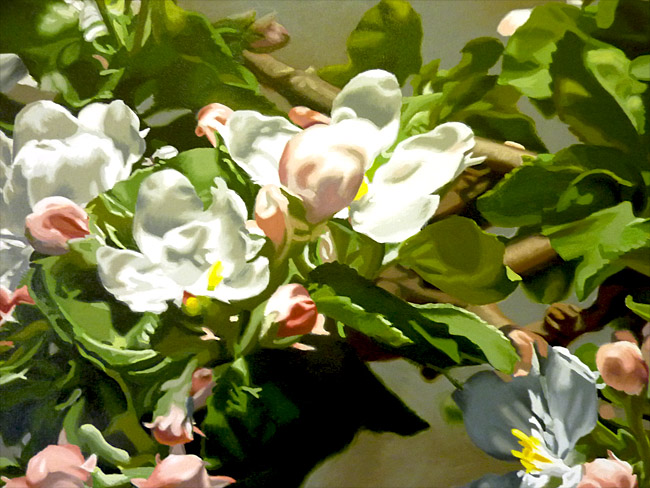 Best in Show – detail of  painting by Lenny Workman
And here are the Art Show prize winners:

And here are some pictures from the Art Show submitted by contestants:

To see more about Spirit of the Hills and their artists visit their website.
The Photo Contestants in last name Order :
Carole-Anne Albertson  was attracted to the Sugar Bush Horse  teams .

Carole caught the action and power of the horses.
---
Zen Chabursky has an eye for people and eliciting their natural reactions.

Zen has some nifty images from the Sugar Bush as well as in town at the Petting Zoo.
---
Ray Clarke is a volunteer in the Pancake house – so he gets the inside Sugar Bush story.

Note the great shots in and around the Pancakery.
---
Heather Clarke's images emphasize the fun to be found at the Maple Syrup Fest.

Lots of fun at the taffy  tasting.
---
Debbie Dumais is also a Sugar Bush horse fancier.

Bold horses here.
---
George Giarratanas has some fine shots in the Sugar Bush.

Note the careful cropping and exposure control.
---
Stu Harris is a big fan of the art scene in Warkworth.

Also Stu has done a good job of photo editing.
---
Jennifer Koziel Murchison had three tykes on her hands as seen here:

Many of  these shots take advantage of her camera's multiple exposure feature.
---
Lisa Meekes caught the craft and antique shows – thank heavens.

She has done a very top notch job of cropping and photo composition.
---
Diana Noel has a great series of shots all around Warkworth.

Her images teem with curiosity.
---
Maureen O'Grady has a nifty Pancake House shot.

There is a strong sense of  goodwill here.
---
Tom Post and I shared a like of the Art Show and Ron Windebank art.

Again, very well cropped and finished shots.
---
Rita Rudd stayed in town for most of her fine images.

She along with Stu is an art show fancier.
---
Erin Torrance does the Sugar Bush entertainment scene just fine.

One could sing and dance along to her images.
---
D. Watt has an eye for Warkworth that is refreshing.

I would never have guessed there are gargoyles in town.  The secret of photography is seing things that others don't.
---
And once again, the woman photographers outnumber the men 10 to 6. And remember  last years winner, Su [Abrahams] Stevenson, was sidelined. She gave birth to a little baby girl, Elyse Donna, just before the festival. But Su vows to return next year to regain her title [this may be a slightly exaggerated statement].
Again, many thanks to Mary Weilandt for her Art Show photos and to Warkworth's Perfect Piemakers for their superb pie treats. And also thanks  to all the entrants in the photo contest. This next week the top ten photos will be announced and then on March 31st – the three prize winners, Best in Show with a $100 prize, Best People Photo with a compact camera prize, and Best Event Photo with a photo book and photo-edit software disk.