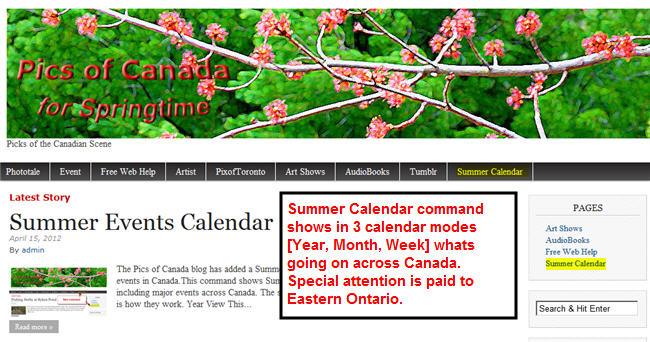 The Pics of Canada blog has added a Summer Events Calendar for users convenience in finding interesting events in Canada.This calendar shows Summer Events occurring primarily in Eastern Ontario; but including major events across Canada. The schedule of  events has three views – Year, Month and Week. Here is how they work.
Year View
This is the default view and shows the dates highlighted in orange. Hover your mouse over a highlighted date and here is what the yearly view does: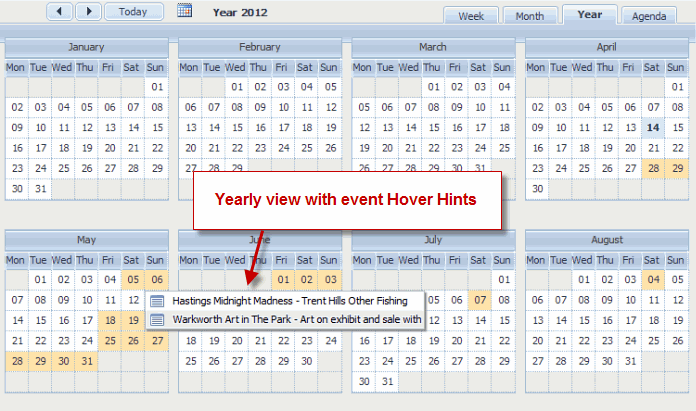 All users have to do is position the mouse so that it hovers over a date of interest and a popup hint appears. Now here is where the wicket gets sticky. For all versions of Firefox, IE, and Opera up to 10 – the hints are not close enough to the highlighted area so it is impossible to click on the small icon info icon inside the hint. If you use one of these browsers you will have to switch to the Month view by clicking on the Month tab at the top right of the widget. Chrome and Safari browser users are spared the misery [hint, hint]. See below how this tab works.
If you are using either the Google Chrome or Apple Safari browser clicking on the descriptor icon will pop up the following: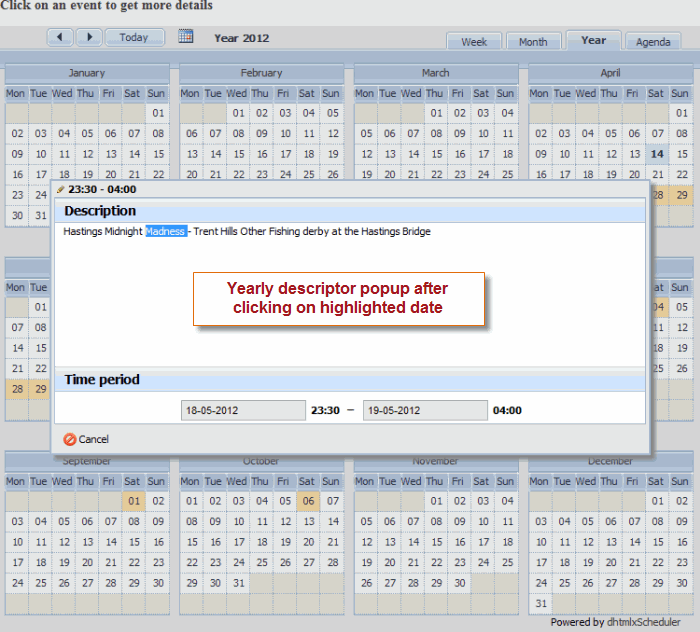 This is the detailed descriptor for the event. This description often has times, location, and special events occurring at the festival. As well there is a link to the event's website if any is available. To exit from the descriptor, use the Cancel button at the lower left of the widget.
Month View
The Month view provides a one month view and all of the events that are happening in that month. Here all the browsers work all right as shown below: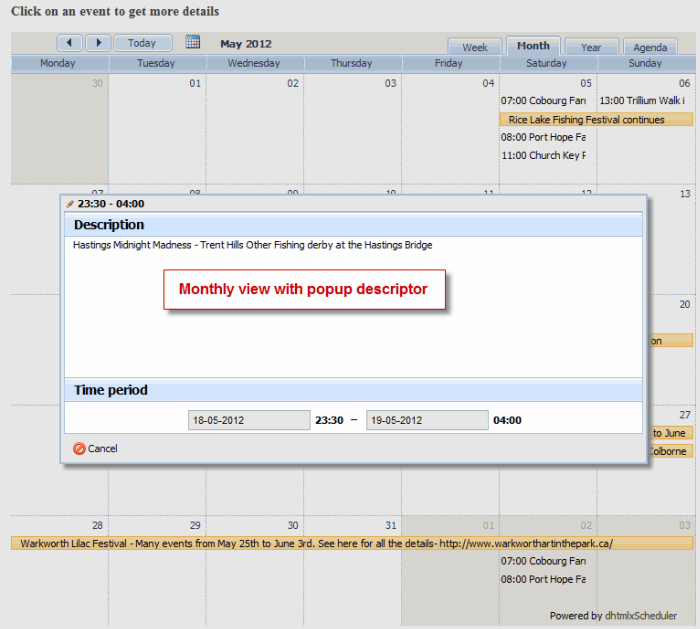 Here a double click on a orange highlighted event will bring up the detailed description of the event. Just click on red Cancel button to collapse/close the descriptor popup. There is a Week view which is helpful when there are complicated schedule of events on each day of  a festival.   And so there you have it – a new scheduler tool to help plan out your Summertime fun in Canada.