Toronto has seen a resurgence of murals and wall portraits. There has been an active graffiti scene on side walls all around town. But the back walls, in various areas of the city [not just downtown] are actively decorated and redecorated every year. Some real spray painters/artists extra-ordinaire are at work here. What has changed is a increase in the number of portraits and cartoons. .
Start with the Alexandra Park Mural full of lively figures and portraits: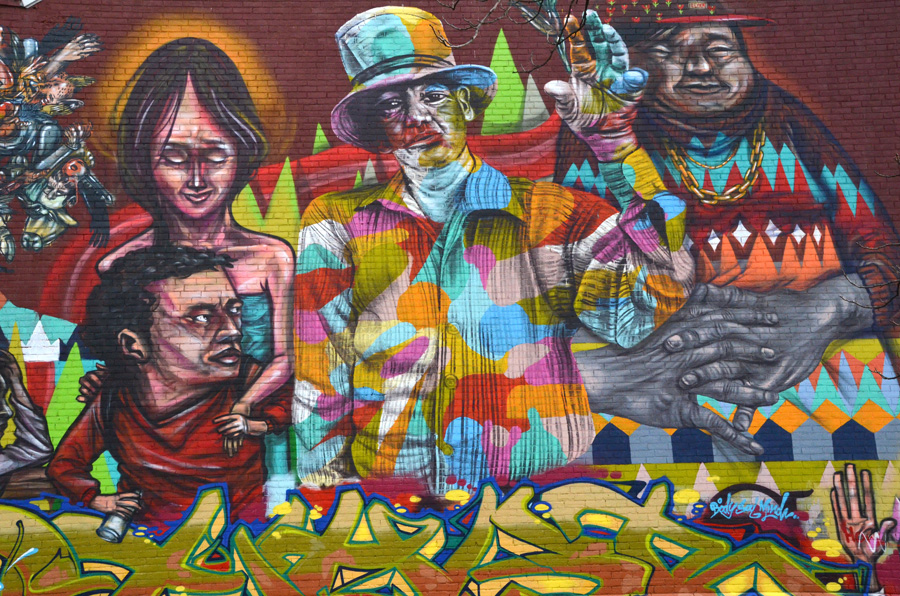 The people portrayed are interesting and believable.  See PixofToronto for more details of this compelling mural and visual story-telling.
But just in the downtown area there is a wealth of street portraits within the past 3-5 years. They are both cartoon style as well as And old standby graffiti sites  like Bloor West of Dundas  Street has also shown a few new portraits. But what is really remarkable, is that unlike the downtown sites many of the portraits have lasted for 5 or more years. The real problem at Bloor and Dundas is that many of the portraits are starting to peal and chip away  noticeably. Unfortunately, scumming or tagging over existing graffiti has taken its toll at many downtown sites. Here is a sampler of what is to be found around town.

Okay, there are more cartoons than portraits. But there some outstanding art works. This viewer's personal favorite is the Movie Memoribilia mural featuring a host of popular movies with a notable portrait of Alfred Hitchcock for his movie, Psycho.  But King Kong towers on the scene in full black and white cinematic glory. And for those who wander down Bloor to thr Keele Stret TTC station parking lot, they can find the Lord in full Midas Majesty.
However, another favorite portrait has appeared downtown just south of Queen, and East of Bathurst: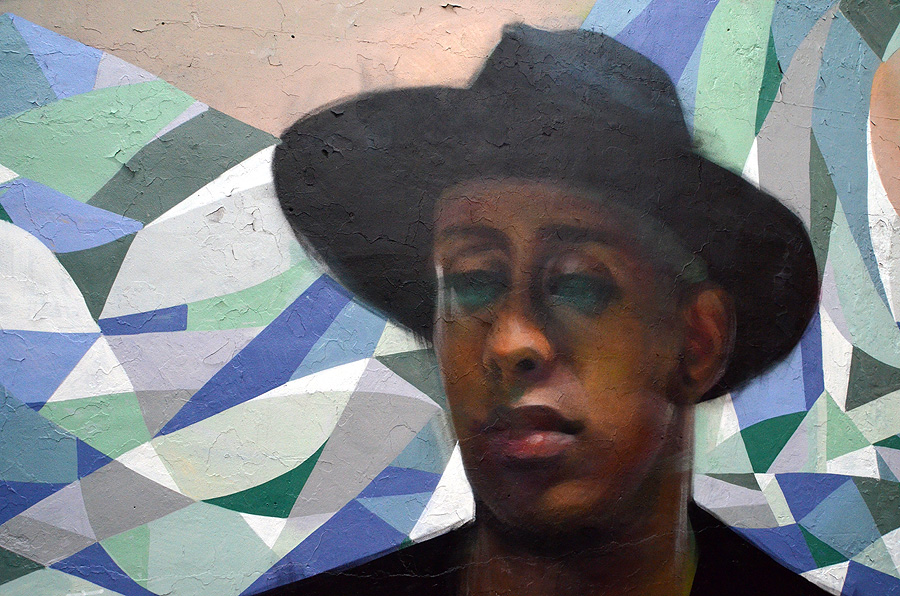 Here is the Fast and the Furious' Vin Diesel in full glory. The big lips and greenshaded eyes imply  some Vintage pharma action.. But the weaving blue-green-gray and white background works well. There are signs of peeling and chipping; but no overscrawling in area that is notorious for exactly that. So here is hoping the graffiti portrait lasts longer than the Fast and Furious movie franchise.
Finally, if you have a favorite graffiti portrait in the Metro area send me a picture or two at jbsurv@thephotofinishes.com  and I will add it to the web page with your permission.