Alicia is a painter and draughtwoman with a bold, abstract style like the the Group of Seven Canadian artists as you can see in the preview:
[iframe src="http://pixofcanada.com/wows/alicia2/alicia2.html" width="680″ height="610″] Click on a slide to go to the relevant page on Alicia's site
Alicia's landscape series have not only bold designs but well balanced colors that explore the striking geography that is found in Canada.
Here is a vibrant take on the Quebec Fall near Hudson looking across the Lake of Two Mountains: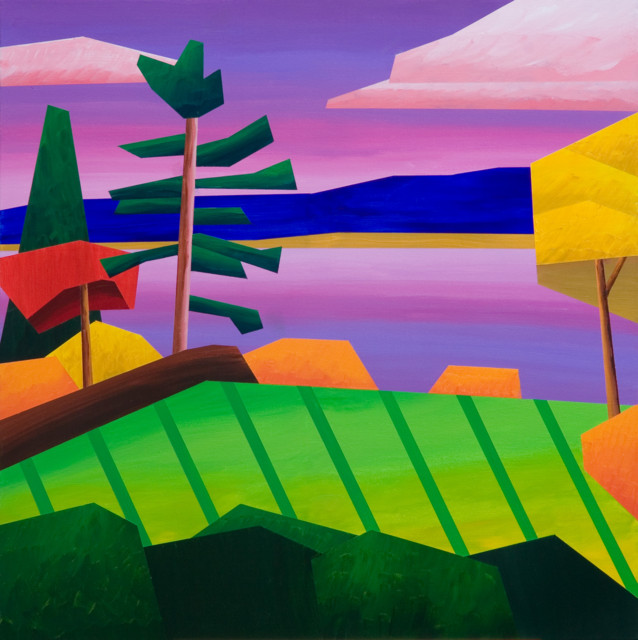 Not only are the colors alive but  so are the fields rows and tree boughs with movement and hues triumphant.
Go to Europe and the landscapes have shape and sizing suggesting timeless enchantments –

While the the Rockies of Western Canada have their own power –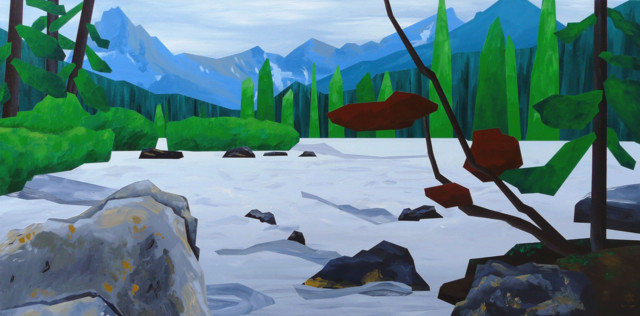 There is always a captivating sense of crackling colors and convention challenging form to be found in the landscape paintings of Alicia Surveyer.