The Santa Claus Parade last night in Warkworth  was big, impressive, and most importantly: not bone chilling cold as in previous years. The parade starts like many things in town near the rink, proceeds down Main Street, goes all the way to the Long Term Care Facility then turns back down into town on Waters street. Ye PhotoGrapher was a little late getting to the parade this year for a variety of reasons. But the most important was the fact that Blitz Flash attachment was on strike and refused to FLASH. So this years parade shots have a a different look.
There is of course some shots of the cars and floats [but I missed the marching bands- dagnab it!]. But without the flash working ambient lighting had to do all the fill in work.
Fortunately  there were a number of reindeer for the parade – and they were milling about  as curious  and as excited as the kids.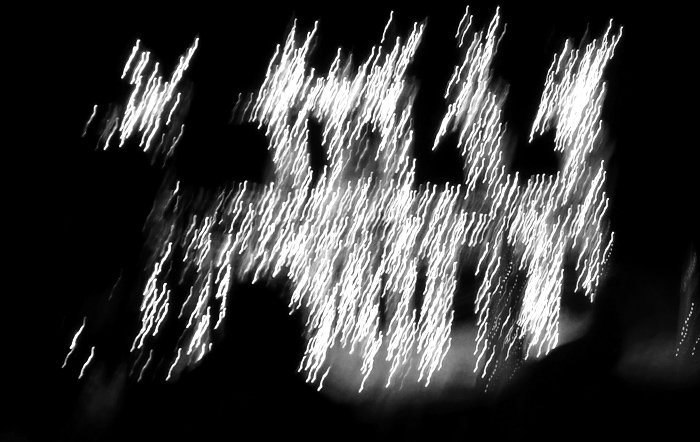 Reindeer seen milling about in excited anticipation

Unfortunately, the camera flash totally wonked out, so ye PhotoGrapher had to rely on ambient light.
However, the color and spirits of the participants came through as musics played and excitement wafted  all along the parade route.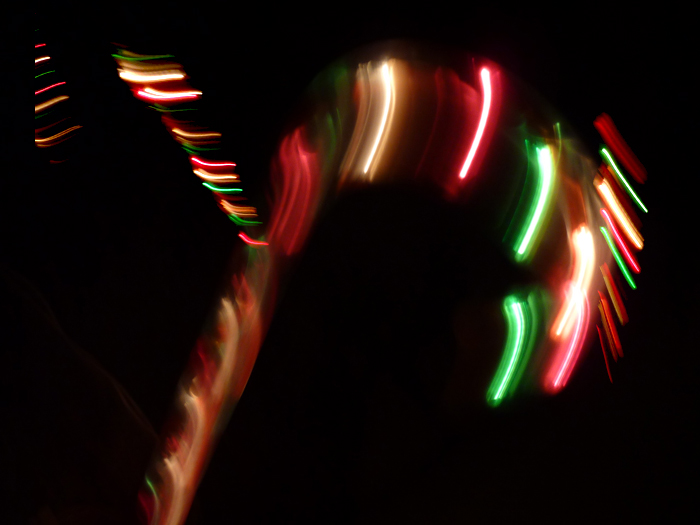 Candy Cane Fun dancing like the kids

With both paraders and parade-watchers being in a festive mood –  one could catch the spirit of  the evening in joyful colors indeed.
Now Mary Weilandt, a Spirit of the Hills photographer, shows you what the parade really looked like when one comes prepared with a working flash with your camera. As you can see in Marys photos,  there was indeed community good cheer in abundance at the Warkworth Santa Claus parade this year.