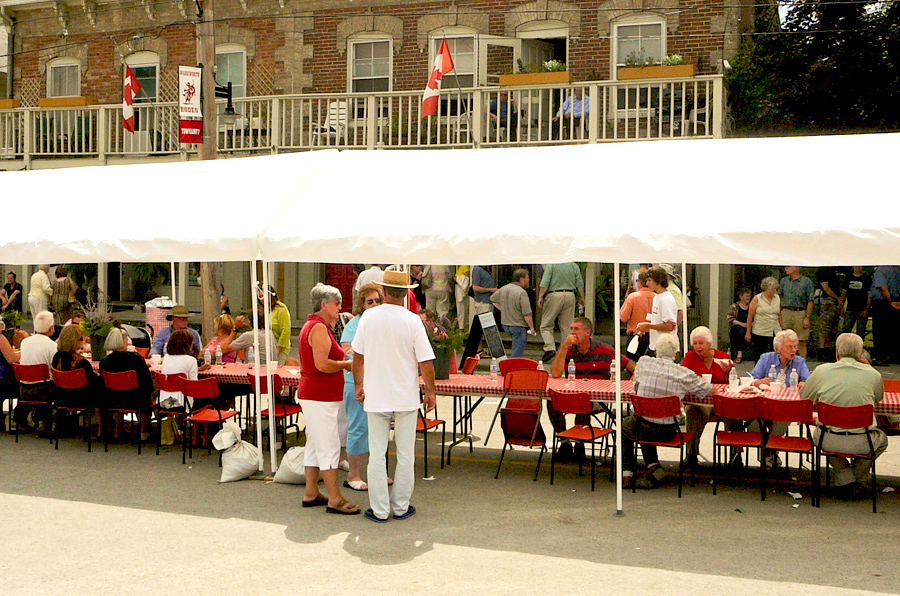 Warkworth has a LongLunch on a big, long red+white gingham cloth draped table stretching  down Main Street on Sunday August 21st starting at 11:30AM and going to 3:00PM and you are invited. This is no small shindig – but a hub of activities all day long.
Come for the hospitality and fine service as seen in the table settings: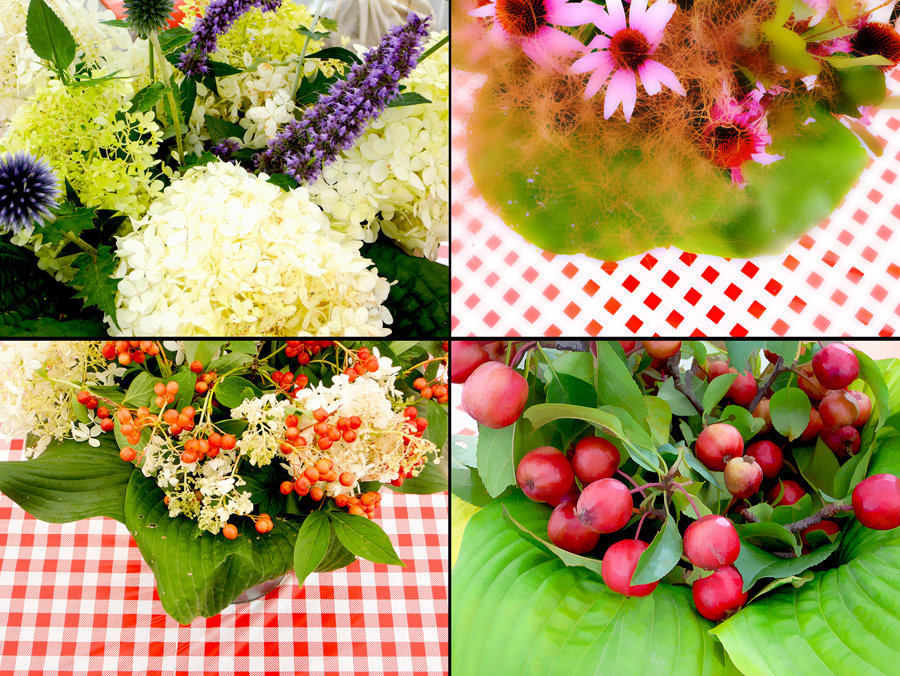 Seeing what stylish table settings will be featured each year is part of the fun.
Come enjoy barbecued beef or pork, potato salad, corn, beans,  pickles and horse radish.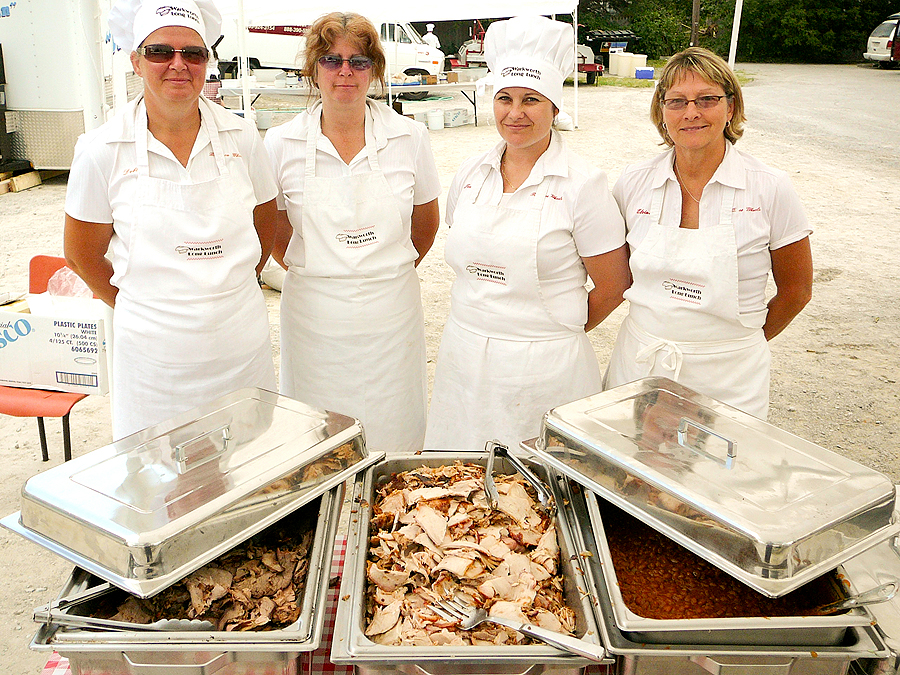 Here are the talented chefs creating the afternoon feast.
Come  enjoy the tasty desserts inspired by the vaunted Warkworth Country Pie Competition: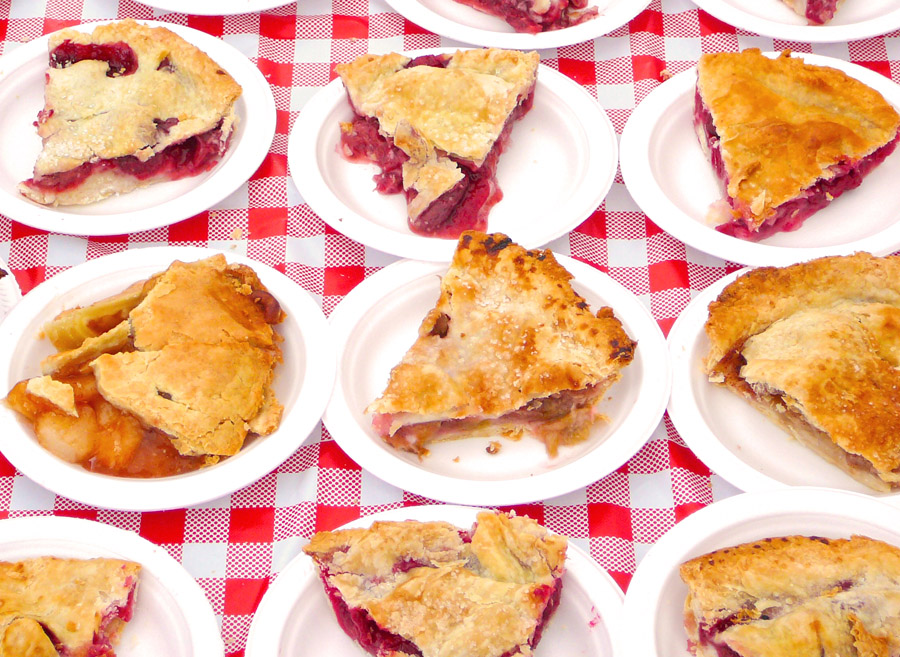 Tasty pies indeed!
Come for the music of the Dixie Dudes: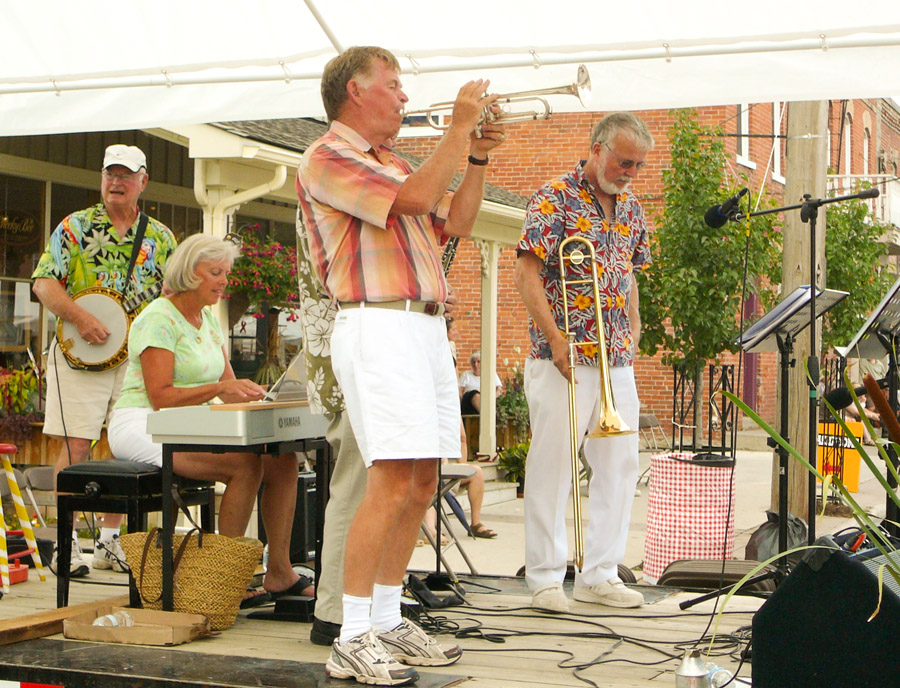 The ragtime to jazz is  lots of fun – don't be surprised to find a few flappers dancing to the tunes.
Come see  six Spirit of the Hills artists in action.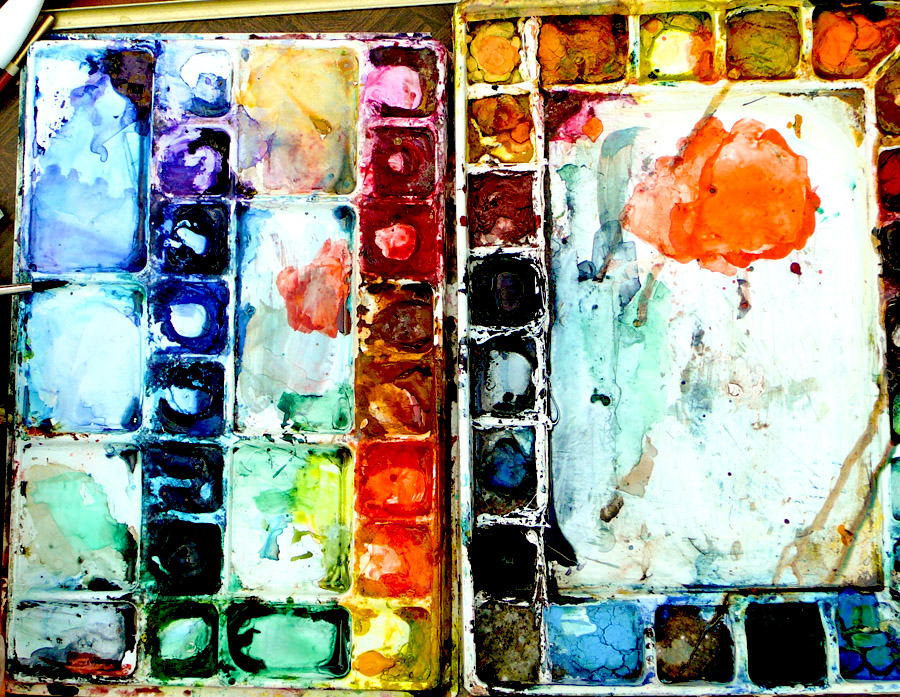 See live what the artists' palettes can truly create. 6 artists will be working in their favorite media along Main Street's Long Lunch site. This is a great opportunity to take photos for the Warkworth Library – Long Lunch Photo Contest[see just below].
Come for the Library's Book sale, free lecture on photo finishing, and its Long Lunch Photo contest.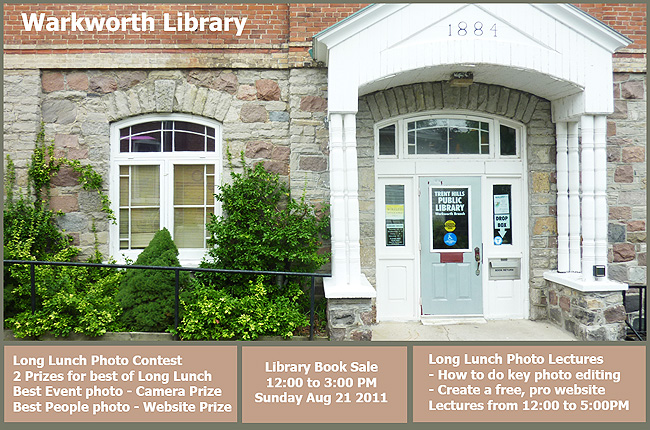 Get some real bargain books and magazines. See how to sharpen up your photos before entering the Long Lunch  photo contest. Or see how to create a free Website for your photos and stories. Also get a free CD with PC photo editing software upon entry of your photos in the Long Lunch Photo Contest. Speaking of which ….
Come for the Spirit of the Hills Photography show.


The Spirit of the Hills Photo exhibition at the Civic Art center at the head of Main Street always has innovative images on display with a wide range of photographic styling adopted to the Northumberland Hills and broader Canadian scene. See for example images by George Gordon, Oliver Steins and  Mary Weilandt.
Come for the Farmers Market in the redbarn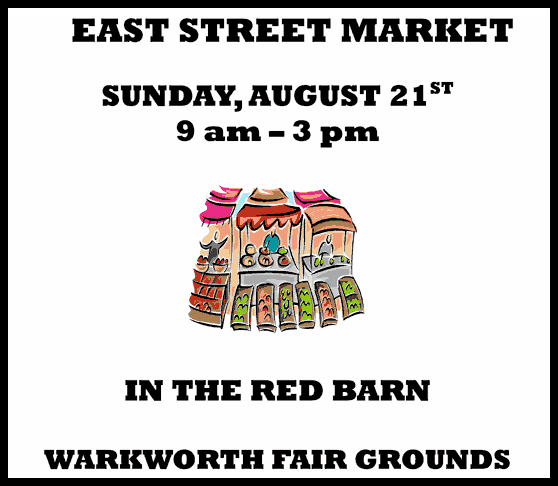 Lots of fresh produce and crafts to be found here. Arrive early for the market opening at 9:00AM, scout around, take a walk along the Millenium trail nearby and then enjoy a leisurely Long Lunch. Just one of the many activities going on during the Long Lunch fest. It is easy to fill out your day at te Long Lunch.
And getting to the feast is easy: