Now that you have the a camera flash card brimming with fun summer photos – here is a tutorial on how to polish them for printing, friends and your Facebook or web page: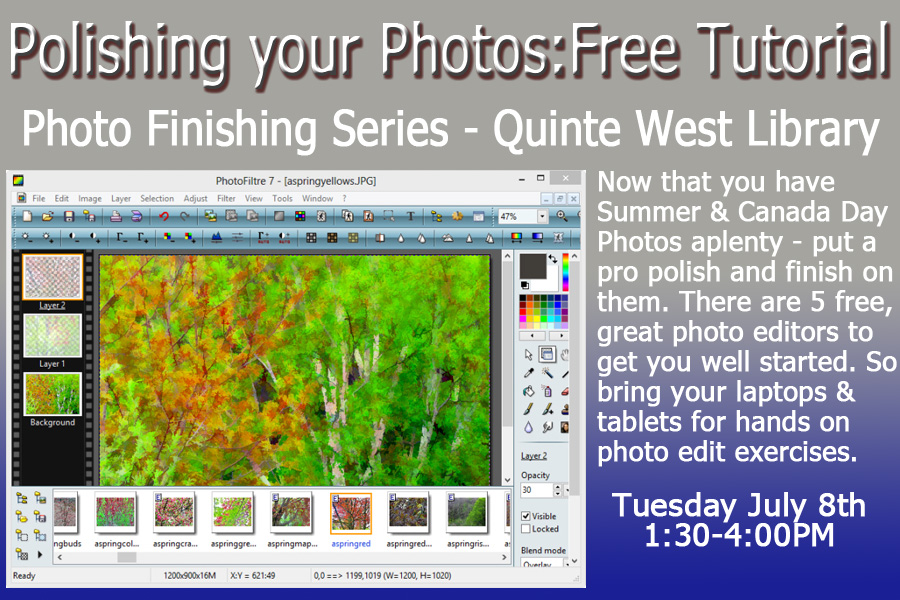 This tutorial is crammed with useful tips on how to make your photos shine. The photo editing methods are remarkably easy to learn and the tools are free for download on your PC or direct use online. You don't have to learn Photoshop but the free tools will give you a leg up on mastering that tool if you need to.
Bring a tablet or laptop and the hands on demo will show you how to use some great online tools for photo editing in the pinch. Most important of all bring your photos and learn how easy it is to polish them up, add a frame plus a touch of styling  and be ready to publish them to friends and clients.
Bonus – you are ready to enjoy the follow on free tutorial  on Photo Painting, a must see.