This Fall in Northumberland Hills is not likekly to get another WonderFall like last year – truly a Color Concerto.


Such a rich gamut of hues as seen last year at the Campbellford Gazebo are going to be hard to match. And the early showings have not been promising. The Ash have gone brown and muddy yellow instead of last year's full throated crimson and gold. Worse the birch and poplar which last year featured long duration yellows, this year look like chicken scratchings. Alas.
But there is still sure to be some fine colors as the Maples,Beech and Oaks have yet to turn in the Northumberland Hills. But in Algonquin, the colors have changed rapidly in the past 8 days from predominant greens to full orange and crimson according to the Ontario Parks Fall Colors Report. So one can count on some good colors ahead.
And as if by signal, traveling back from a Saturday photo shoot the following field of wildflowers and wet hillside appeared on the way back to town: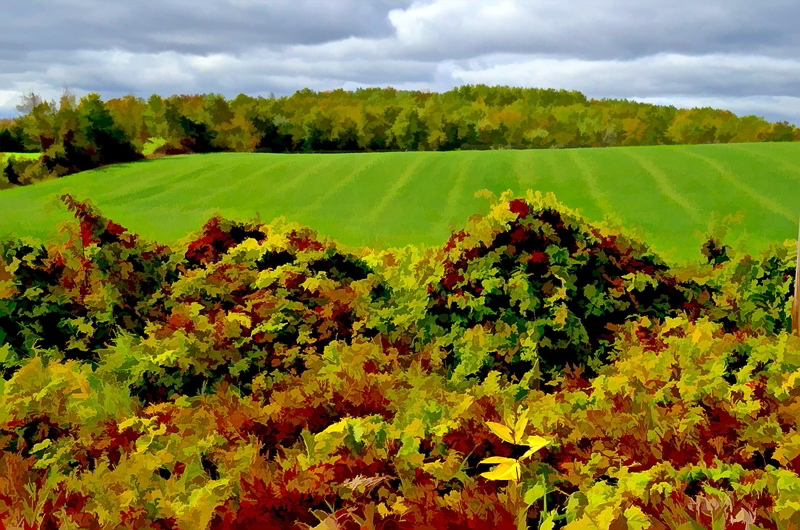 The milkweed, wild grapes, Queen Ann's lace and even the ragweed were in top color form. So much so that a digital painting was inspired by the wide palette of vivid colors to be found on this short stretch of road:


It was a nature photographer's delight:

With this glorious display as a sampler, one can count on some more interesting hues in the next few weeks.