Our previous Ganny Fanny Post post showed the start of this Spring Naval Gazing … uhhhh Outing. The Ganny Fanny Float is virtually worry free except for water balloon bombs and return-fire water gunning. In short, a lot of Spring wet fun. But there is one hiccup literally along the way – the portage at the Ganaraska River Dam and Fish-ladder. However, after Dale Road, the next section of the Ganny Float takes users through the Conservation Swamp… uhhh Area and then along the river as it approaches the the 401 Overpass.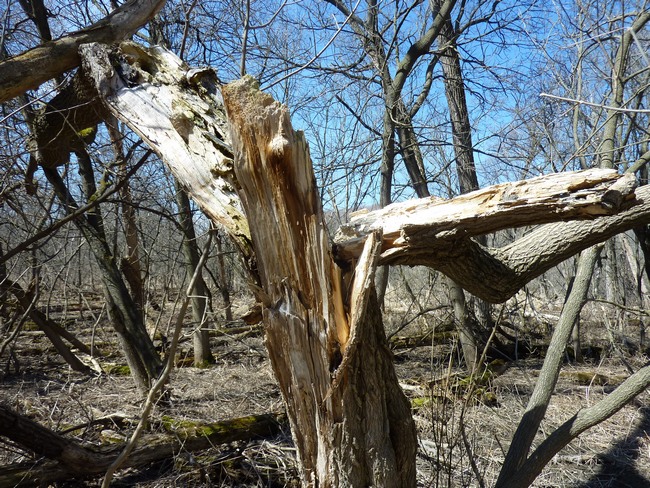 The Conservation Area is dry with marshy spots and lots of kindling
Normally there are not a lot of spectators in the Conservation Area  stretch.  But this  year, with the relatively dry conditions, there was a notable troop of Ganny watchers on the West side of the Ganaraska cheering their Ganny Fanny Floating cohorts as they paddled on by.

Click on a thumbnail to see the full-sized image.
The ganaraska narrows in the Conservation area and gets much deeper in spots. This is probably due to the natural groove between the South Hillside and the gradual decline in the surrounding farm lands. If you travel the nearby Highway 401 one can see this geography more clearly. The result is that navigating through the twists and turns of the Conservation area can be challenging.. But the dense woods less foliage still supplies shading on warmer days. About 150 yards past the Conservation area comes the Highway 401 overpass marking the approach to the the dam and fish ladder where all Ganny Floaters have to portage their craft – ahh fun.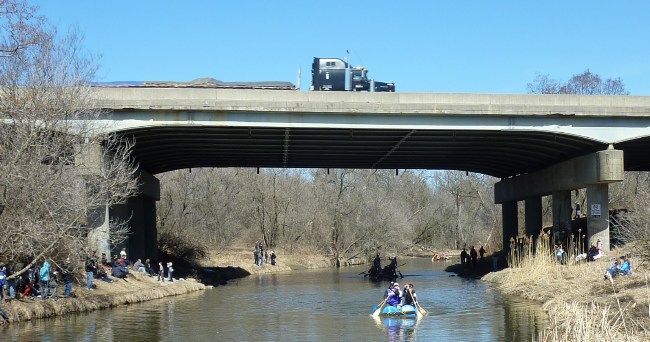 Sailing under the 401 Overpass