The 1st of 7 tutorials on Creating a Web Presence, opens Saturday at 1:00PM at the Bowmanville Library.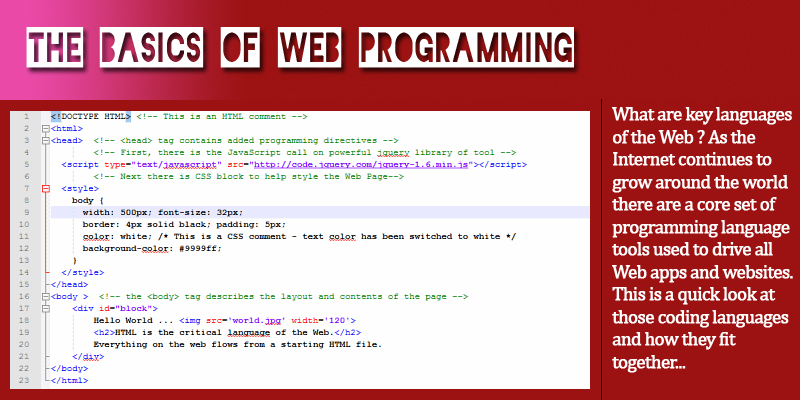 Click here to see the full schedule of free presentations at the Bowmanville Branch of the Clarington Libraries
This 35,000 feet view of the latest Web directions and programming tools underlines one of the key trends on the Internet today – the emergence of very capable yet remarkably low cost tools and methods for creating a meaningful presence on the Web. Individuals and organizations now have an opportunity to add a web voice at very low costs while making available their views to likely clients, colleagues and friends in a professional style.
Yes, we look at HTML and the other major Web programming languages. But these languages are covered to show the basic underpinnings of all Web applications. Then we examine a group of remarkable Website Creation tools that allow users to design and build  a new website. And this website can have some of the latest pro  features like menubars, image sliders, sidebars and mobile ready responsive layout [so the website looks just as good on a smartphone as on a big screen PC].
So if you have a website idea that you would like  implemented, bring your laptop or tablet and in the optional hands on exercise [we have 2 hours to work with plus the Library's WiFi connections], you can try with some expert guidance to create [or makeover] that winning website or Facebook page.
Finally, here is a summary list of all 7 free presentations: