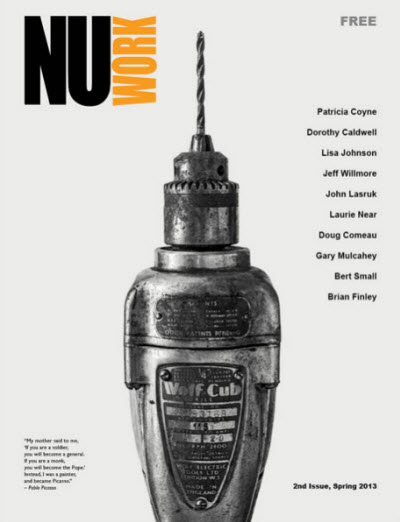 Northumberland Hills has a reputation for being a mecca for artists. And the Fall countryside certainly  provides inspiration as this blog has attempted to show in the Northumberland Hills Fall posts. But the continuing recessionary conditions in the economy have taken their toll on some of the local artists.
However, a group of Northumberland artists have banded together to put out the NUworks Artists Magazine which highlights their works in spectacular style. The size and quality of the magazine stock matches if not exceeds that of Watershed Magazine, another successful Northumberland Hills publishing venture.
The following flipslider shows the quality of the NUworks Magazine:
[iframe src='http://www.flipsnack.com/9688959A9F7/fdz3239p' width='100%' height='700′] This is a copy of the first issue but it does not show the quality of paper and reproduction. If you would like to see the latest Fall issue go to the Hastings, Warkworth, and Trent Hills libraries which have free copies – see here for additional places where you can pick up a copy. Meanwhile the NUwork artists are also having a major exhibition in Cobourg from November 2nd to 28th at the Impresario Artisan Market on 37 King Street West. Judging by the NUwork Magazine seen this Fall- it is well worth stopping by.