As was the case last year, choosing the final photo contest winners was no easy task. There was some agreement among the 8 judges as to the top 4; but then ranking among the top four was no mean task nor was the choice of which to eliminate. Finally, we decided to expand our list of winners from 3 to 4 as follows:
Top Prize Winner Jennifer Koziel Murchison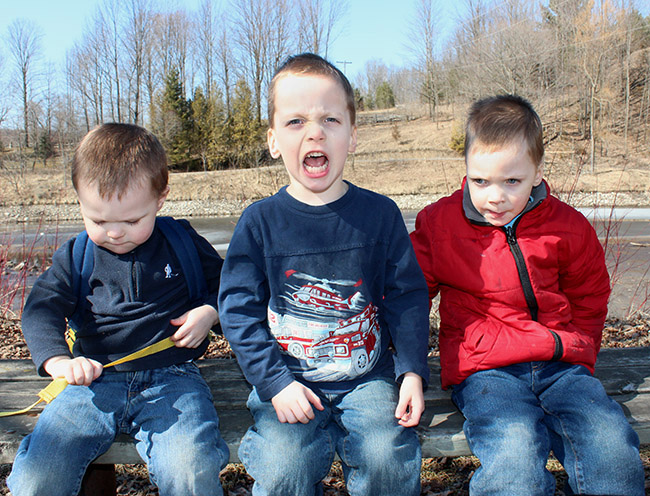 3 Boys sitting by the stream
Judges commentary – "Jennifer's image was not only popular but also echoes a theme of the festival – a weekend for good family fun. From a photography point of view, Jennifer's shot shows good exposure and composition. As well, like last year's winner, Jennifer took advantage of a handy digital camera feature – the ability to take a burst of exposures as one  can see here."
 
---
Second Prize Event Winner Carol Ann Albertson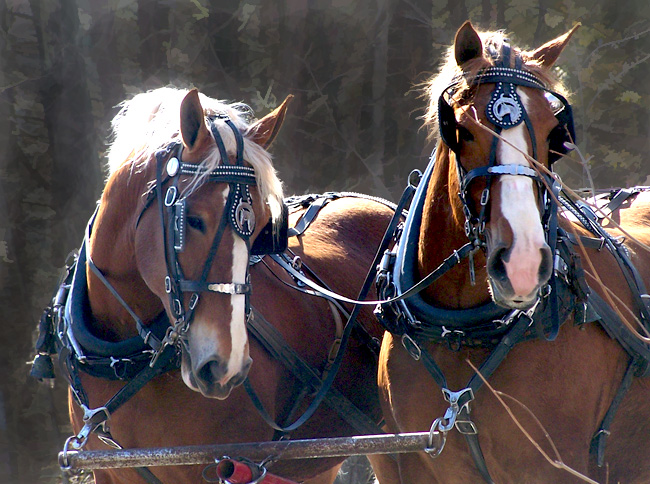 The Sleigh Horse teams were a very popular subject
Judges commentary – "Carol has an eye for horses and the judges  liked this shot with a dramatic pose of the horse team strikingly lighted." 
---
Third prize People co-winner, Zen Charbursky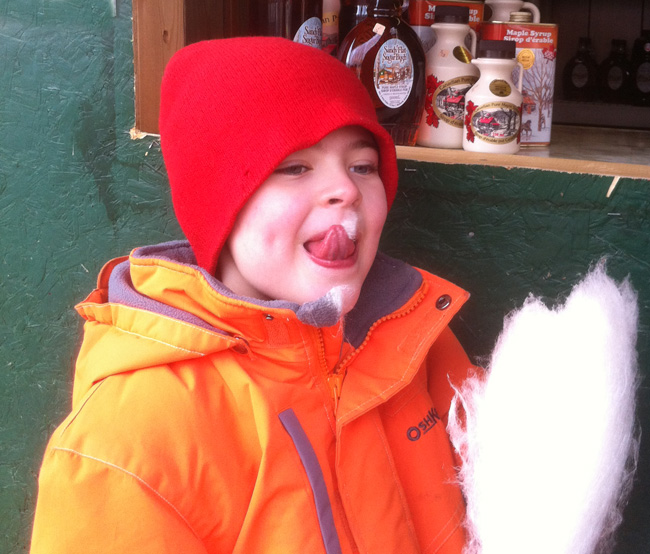 Lipsmacking sweets to be found in the Sugar Bush
Judges commentary – "Zen who also took another top 12 picture, the girl with the rabbit, has the ability to draw out the best possible portrait of his subjects – not a small photo-taking skill." See here. "
Third prize co-winner, Erin Torrance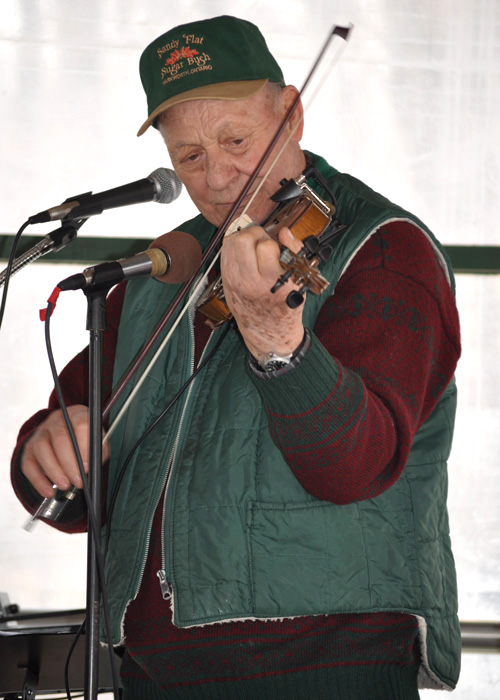 George Potter – Fiddler
Judges commentary – "Another popular photo, this image caught the music-making concentration of Maple Syrup Festival provider extraordinaire, George Potter.
---
Again our thanks to all the photographers who entered the Maple Syrup Festival photo contest and showed through their images what a good time can be had by the whole family at the Maple Syrup Festival.
Prizes can be picked up starting this Wednesday at the Warkworth Library.