One of the delights of mid Spring in Toronto are the Jane's Walks. These are walks occurring not only in Toronto but across Canada and major cities in the World. What makes them relevant to Toronto is that Jane Jacobs lived, worked, formulated  and taught  much of her urban and social thinking in Toronto. Janes Walks are a reminder and testament to her influential thinking on urban landscapes.
There are about 3 dozen walks in Toronto during the May 6th May 8th 2016 Jane  Walk Festival. But sponsored  Jane Walks continue throughout the summer. What makes the walks so refreshing is that they are lead by persons who know their walks  well and have done their homework about the  urban history of the area. For example, two years ago The Trinity Bellwood to Queen West at Spadina walk provided rich details about the early 1800's history and even geology of the area with insights on the business development of Queen West.
I am a photographer that loves all the nooks and crannies of the streets of Toronto. And in early Spring, Janes Walk is a chance to get out and find out about the history of various streets and corridors while enjoying the delicate Spring time colors of trees in bud with the appearance of welcome flower bloom in gardens sporting daffodils, Iris, tulips and other floral bounty resisting the final pull of winter.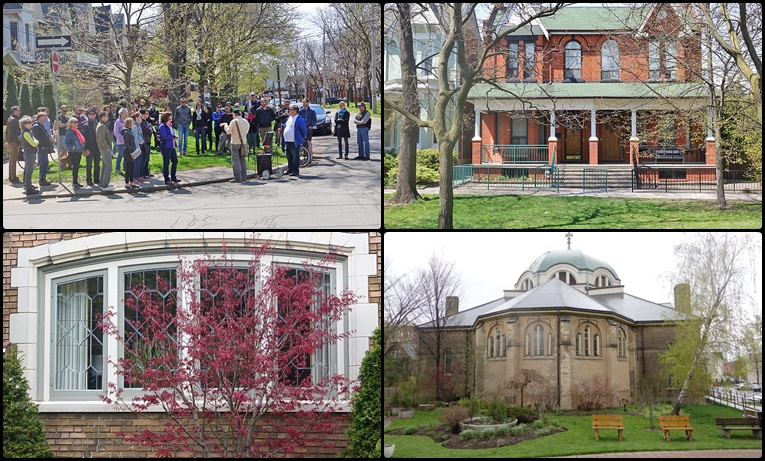 The walk taken this Spring started at Trinity Bellwood Park near the Dundas Street entrance and proceeded West along Dundas. As you can see above, the delicate colors of Spring :added delight to a sunny walk. Our walk meandered on and off Dundas to catch some of the architectural highlights and social sidelights of the area.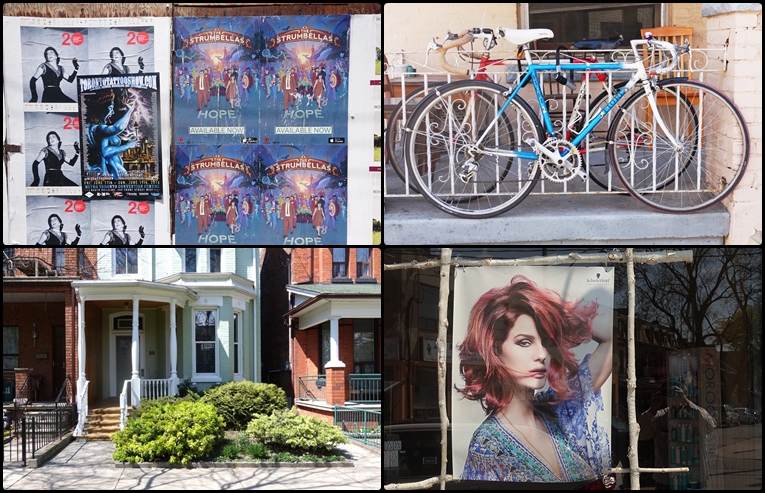 One could see the change as Portugese and Italian neighborhoods saw the influx of upper middle class families and more affluent lifestyles. But Dundas Street was vibrant with traditional bakeries, mini- groceries, couture shops, and native eating places abutting next to Pizza Nova and Tim franchises.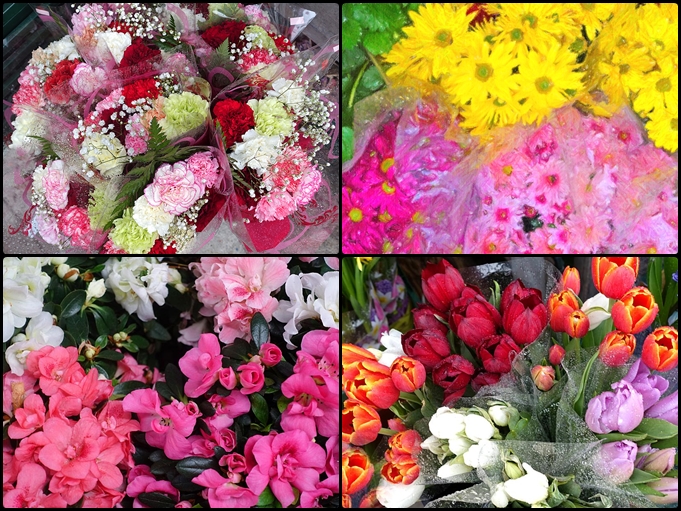 Because it was Sunday and Mothers Day, people seemed to be on the move darting to and from cars and shops. For sure, there was a big beneficiary of Mothers Day – all the floral shops and corner groceries with flowers on sale: All were doing a brisk business throughout the morning and early afternoon. But the big surprise along the street was the Dundas Street Business Association sponsored "street art" or graffiti. The works were stunningly good as you can see: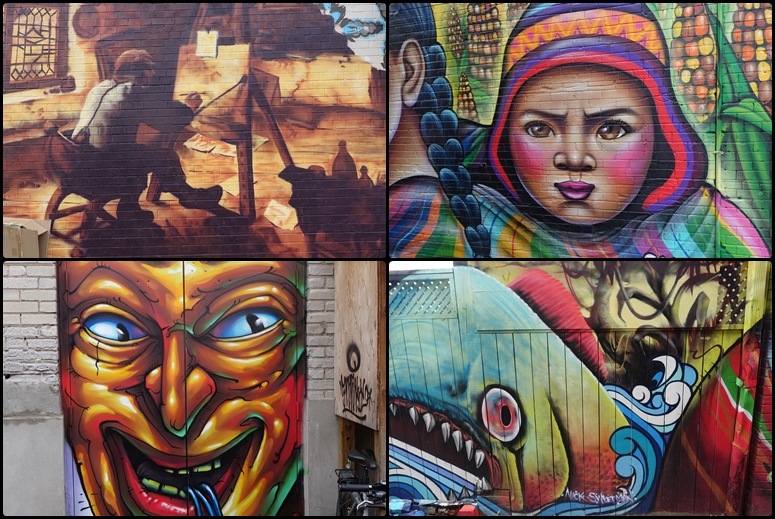 Now Dundas Street West along  its full length from Spadina to Kipling is a mecca  for great graffiti. Just up the way on Dundas near Bloor there is a collection of graffiti that is raw and daring –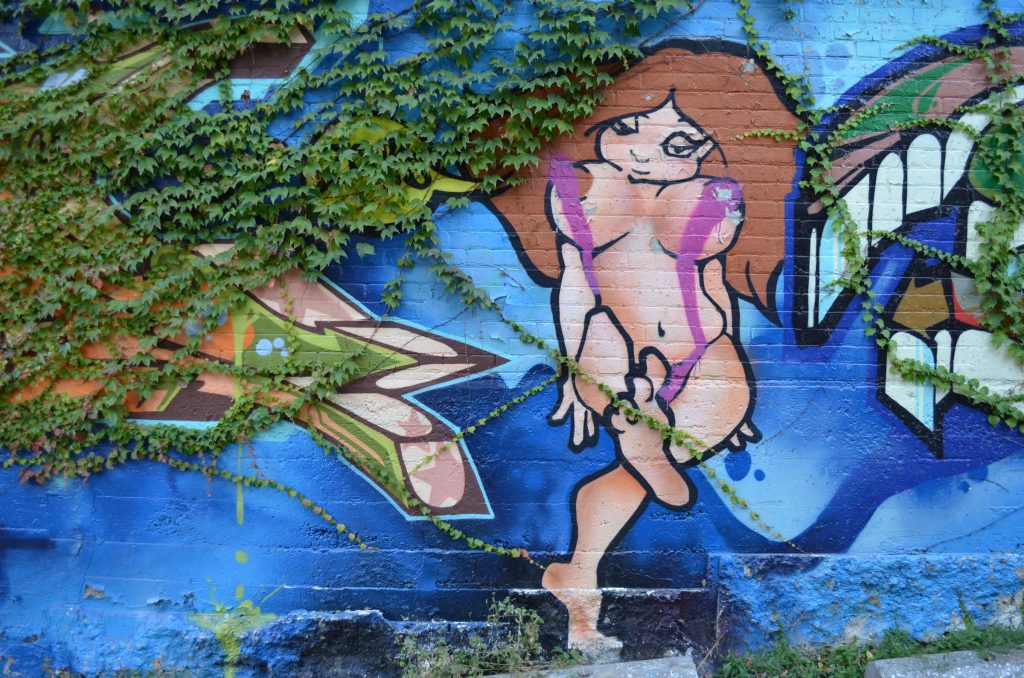 but not sponsored. So often stunning works get  ivy and weed  encrusted or spray painted over as artists vie for display space.
In contrast, the Business sponsored sites have maneged to keep most of their art works intact. and seem to have inspired some pretty dramtic works: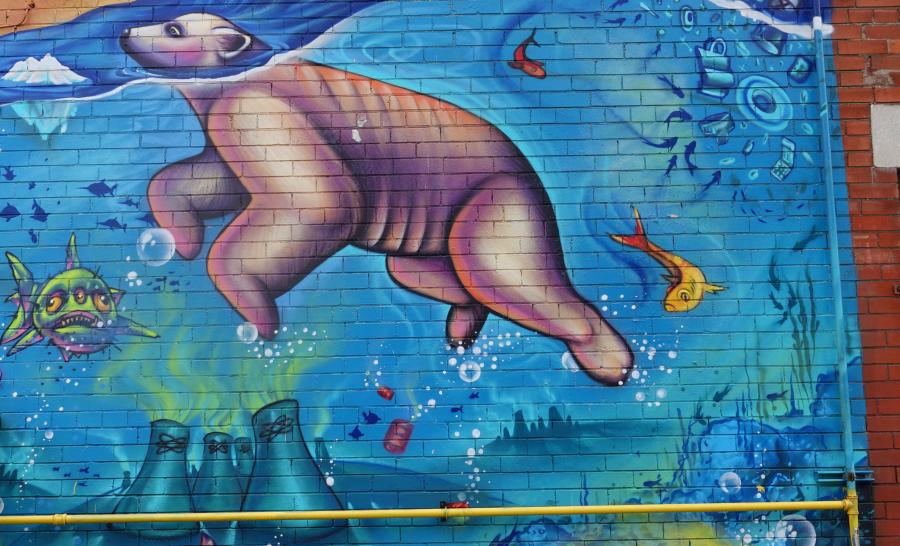 Bearing up to pollution near Christie and Dundas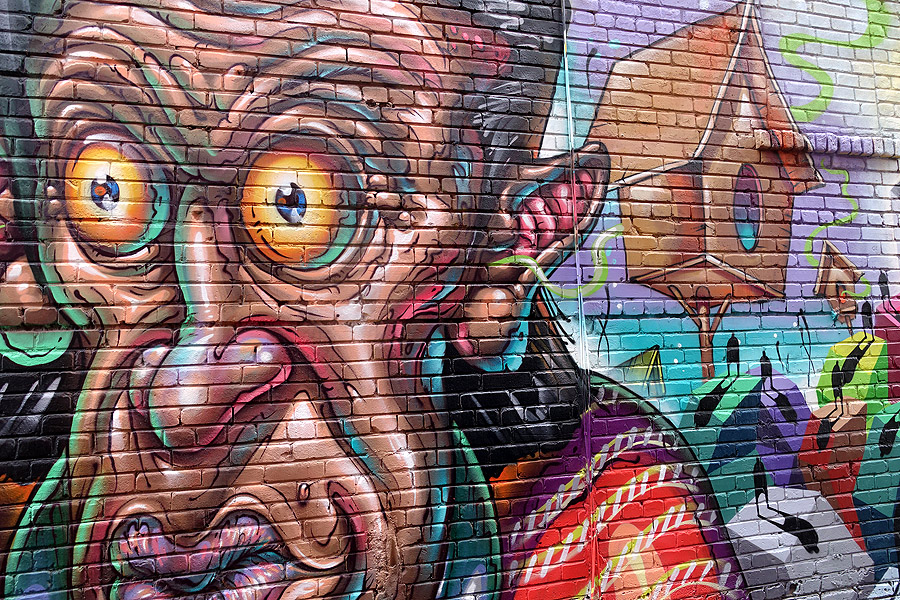 Stunning portrait among a whole host of graphic delights. Some of the factory and shops have become lofts but a few harbor new manufacturing or web development shops. This echoes  what is happening just Soth to King in Riverdale and Liberty Village.
Summary
So if you want a different but informative view of Toronto consider taking a free Janes Walk throughout the summer and get the historical inside story on whats been happening in the Queen city over the last century or two.